---
Framer X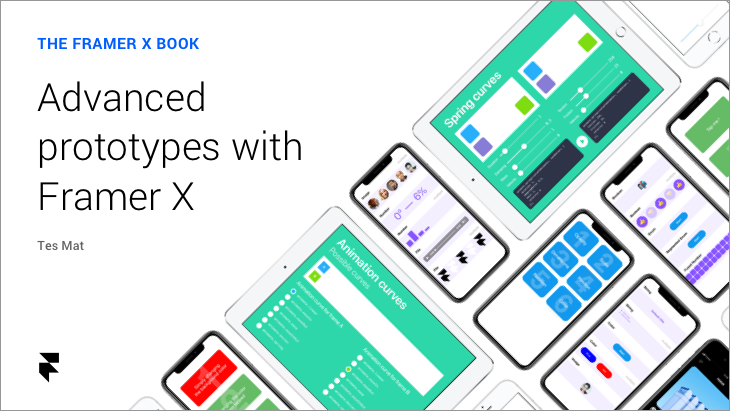 Learn how to make more advanced prototypes with Framer X.
The Framer X book shows you how to add different kinds of animations to your prototypes, gives you all the details about overrides, and teaches you how to create your own code components, like the ones that you can find in Framer's store.
All example projects and explanations are up-to-date for Framer X50.
Last update: April 30, 2020
Packages
---
This video shows projects from: Animation, Property controls, and Dragging
Table of contents
I'm currently 👨‍💻 working on / upcoming chapters:
More about Framer Motion
React Fundamentals
And much more in the upcoming months
There's a changelog of the book's content.
Questions? Check the FAQ.
---
---
---